Are There Special Car Camping Tents for Vacationing Out of Your Car?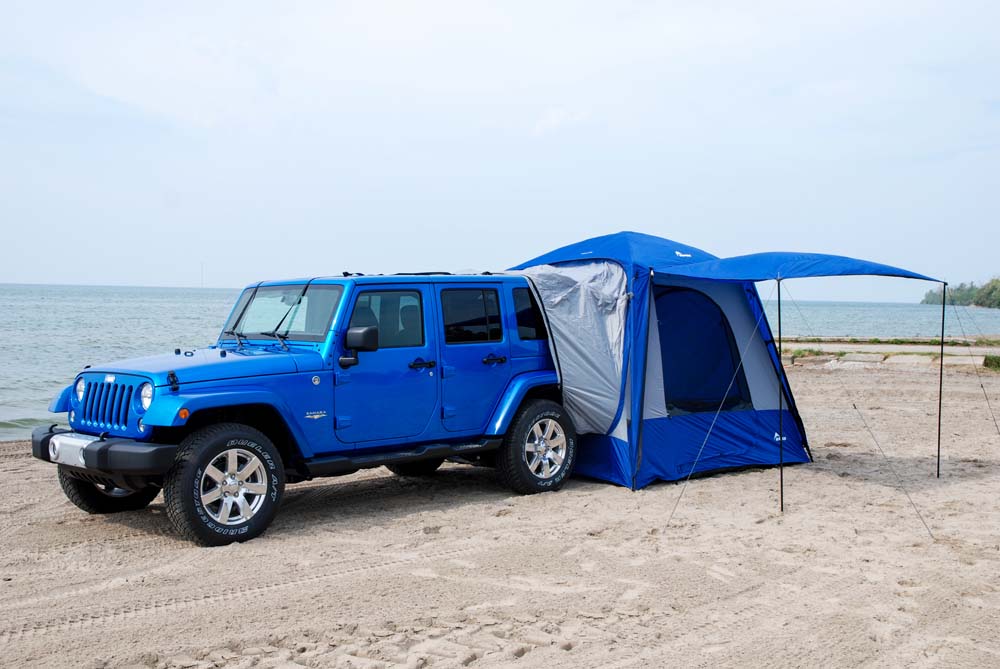 Sleeping in the back of your SUV, truck or minivan doesn't have to uncomfortable. In fact, camping gear like air pads and heated blankets can make it downright plush and cozy. The key to is to get sleeping bags and air pads that can easily compact so they don't take up a lot of space when they are not in use.
If you decide to sleep outside your car or truck, you can get an inexpensive camping tent specifically designed for car camping that will attach directly to the rear of your vehicle. Not only does this let you conveniently access the stuff you've packed in the back of your vehicle, it gives you more space. Imagine that!
The pages below have several resources you can use to create the ideal car camping sleeping arrangement for you…
Car Camping Tents – Sportz SUV & Truck Tents
3 Car Camping Tents Designed for Trucks and SUVs.
Sleeping Bags & Self-Inflating Air Pads for Car Camping
How to Find Sleeping Bags for Car Camping that are Lightweight, Warm and Compact and Get a Great Night's Sleep in Your Car or Tent.
Heated Travel Blanket – Polar Fleece
The Secret to a Warm Night's Sleep While Car Camping: The Heated Polar Travel Blanket.